Great Results at European Championships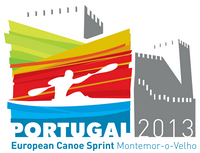 This year's European Championships, which were held in Montemor-o-Velho, Portugal on 12-16 June 2013, produced great results for Braca-Sport paddles. The venue was very nice and so was the weather, as the wind decresed during the finals. We saw some very exciting races from some of the worlds best competitors. Almost 70% of all medals were won with Braca-Sport paddles (17 Gold, 17 Silver and 17 Bronze medals). We would like to thank everyone for trusting our products and we wish you many great results for the 2013 season!
Check out the official page
here
.